The Corvette Mystique

720 Lake Avenue

Elyria, Ohio 44035

Hours: Tues. Weds, Thurs. Fri. 11am till 5pm.

Sat by appointment closed on June 3 & June 30.

PH: (440) 322-3442 or Fax: (440) 284-0265

Parts, apparel and accessories for

Corvette, Camaro, Nova & Firebird

Lorain County's one stop Corvette Shop

Jean proprietor. In memory of Tim.

We are an Authorized Distributor of Crusin Times Magazine.

Stop in and get your copy today!

And say Hey!

Corvette is a registered trademark of General Motors,Inc. The Corvette Mystique is not affiliated with General Motors,Inc.

While every effort is made to ensure that this site is both accurate and up-to-date, we cannot guarantee that all of the information posted here is correct 100% of the time.  Therefore, we encourage you to contact The Corvette Mystique by phone, fax, e-mail or use the good ole USPS and ask us to verify the information posted on this site. Thanks

This site is donated by:William Adams from Ultravettes Club.

"E" Mail Webmaster for more info.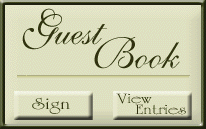 This page was last updated: October 4, 2019
Thank you Tim And Jean

After I got my 71 Vette in 2003, It needed a lot of work and parts.

Sure I could have ordered from other guys out there. But they are faceless Company that only care about making money, and not really knowing their customers.

This is a Family! And we as custom car builders and even the small guy with his Vette in a small garage down the road.

We need to support USA and the small guy who really keeps towns and citys alive, not big box stores!

With Tim's knowledge and Jean's Research skills. they find parts for my 71. Even if you just need info they are happy to help. So thank You guys.

Dave in Elyria, Ohio

Please Sign my Book. I like to know if this site is helping.

Buy a Corvette

Click 4 Sale.

Dear customers and friends of The Corvette Mystique,

    I want to tell you of some upcoming changes at The Corvette Mystique.  After October 18 I will no longer be open, except by appointment. Believe it or not, it will be four years then since Tim died.  I am grateful that I had his business to run, and I think Tim would be okay with the fact that I did it fairly well for this long. However, doing this alone during the week and dealing with my mom who has dementia and lives 80 miles away has become increasingly difficult. This year my heart has has been telling me it's time to close this chapter of my life and begin a new one.

    To those of you who were customers, I am grateful for your support and business.  Many people shop online now, and I understand that, but to those of you who continued to patronize this small walk-in store, I thank you.

    I will eventually post some things on this site. Also I will keep you posted on special one day sales I will have in the future.  You can certainly call and leave a message, because I will be in the store often enough to get messages and return calls.  

    Maybe sometime in the future, I will actually be able to get our Corvette or Camaro out and just come to a cruise-in.

    I am grateful for all the people we've met and become friends with over the almost 30 years we've been here.  I wish you all the best.  Thank you all again.  Enjoy your classic cars and enjoy each other,

                                                                                                                                        Jean

*First one day sale will be Saturday, November 16, from 10:00 to 3:00.

Here are some Pix's of Corvette owners who support Tim & Jean

We just don't sell Corvette Parts

We sell parts for these other brands as well.

Press F 11 for full size! When done press F 11 to return.